2023 Industry Panel Speakers
.
Meet the 2023 Film Festival Industry Panel Speakers!
This panel of experts from various backgrounds will share their tips and best practices for navigating the film industry. Fielding from their knowledge and experience working in finance, distribution, story telling and review – this panel will share advice and insights and respond to audience Q&A.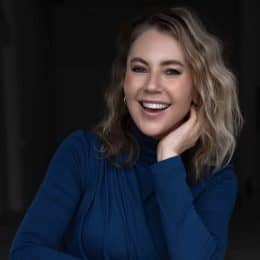 Georgii Speakman
Moderator
Georgii Speakman has been living and working in the USA for ten years (hailing from Australia). Georgii has worked with startups: Playing an instrumental role in building these from the ground up and/or establishing new divisions within existing companies – predominantly across entertainment, media and new technologies. Georgii has a valuable skillset that spans across strategy, business development, project management, marketing (general), influencer + content, social media and digital advertising; communications and PR; organizational development, branding, creative direction, producing and writing.
Georgii founded OUT.LI.ER in late 2018, as a result of her passion for the intersection of technology, entertainment, music, talent, brands and new media. Since launching the business, Georgii has managed talent (influencers and mid-tier celebrities), executed dozens of influencer and brand campaigns with talent (of all tiers) at the center of them.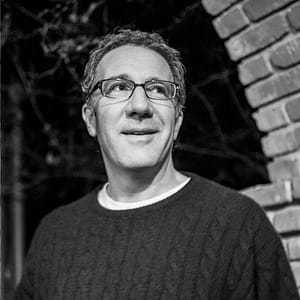 Richard Arlook is a prominent American talent manager, film/television producer, and president of The Arlook Group, a talent and literary management, production and consulting company based in Beverly Hills, California. Prior to founding The Arlook Group in 2008, Richard was a senior partner and the Head of Motion Picture Literary at The Gersh Agency, where he worked for nearly two decades.
The Arlook Group specializes in representation as well as film and television production. As a producer, Richard's work has traveled the world in theaters, at festivals and online. He has developed for AMC, HBO and more.
Carla Renata aka The Curvy Critic has had reviews and/or op-ed's published in Variety, The Cherry Picks, Sundance.org, Sotheby's, Maltin on Movies, RogerEbert.com, IGN Movies and more. She is a highly sought-after host/moderator who had the privilege to host an evening of The Black Experience on Film for Turner Classic Movies sponsored by AAFCA, as well as, a frequent Guest Film Expert for Fox 11 LA , Good Day LA, The ListTV, REELZ Channel, The Stream Team, ITV, BBC and Fox Soul's The Black Report.
Being a proud member of AAFCA (African American Film Critics Association), (OAFFC) The Online Association of Female Film Critics, (AWFJ) Alliance of Female Journalists, Tomatometer approved critic on Rotten Tomatoes and a member of (CCA) Critics Choice Association, where she serves as one of  the Co-President's of the Documentary Branch. Her award winning podcast – The Curvy Critic with Carla Renata streams LIVE weekly on Sundays at 5pm PST via YouTube featuring reviews, news and interviews with talent in front and behind the camera.
Elizabeth Weitzman is the author of Renegade Women in Film & TV, which chronicles the remarkable hidden history of Hollywood pioneers onscreen and behind the scenes. She was also a film critic for the New York Daily News from 2000-2015, and currently covers movies for The Wrap. She has interviewed hundreds of actors and filmmakers, and written about entertainment for publications like the New York Times, the Village Voice, Marie Claire, and Harper's Bazaar. She has a Master's degree in Cinema Studies from NYU, and is a longstanding member of the New York Film Critics Circle and the Society of Children's Book Writers and Illustrators.
A multidimensional creative and NAACP Image Award Nominee, Cierra "SHOOTER" Glaudé is an inspired filmmaker focused on building cinematic worlds where people of color, women and the queer community can see themselves represented without due cause.
Glaudé's portfolio boasts projects such as Queen Sugar, The Chi, and P-Valley. In her iconic interview with Oprah Daily, she was quoted as saying "Directing is serving the story, but it's also serving the people that are serving the story."
Nicole Shipley is the Co-Founder and CEO of Safe Space Pictures Foundation. Shipley co-founded Safe Space in 2021, after working in entertainment for 12 years and becoming increasingly frustrated with how the industry treated women. Safe Space is a production company focused on elevating women and minorities within the film industry. She has produced such highly acclaimed films as A Private War and The Trial of the Chicago 7, and is particularly passionate about projects that have a major social impact.

Safe Space Pictures Foundation
Safe Space Pictures is an impact media non-profit founded to center the voices of underrepresented creators on and off the screen.  We tell stories no one else will, that make a difference in people's lives — through film, tv, and documentary.