Meet our team at Women's Voices Now, where we believe in the power of film to drive positive social change that advances women's and girls' rights globally.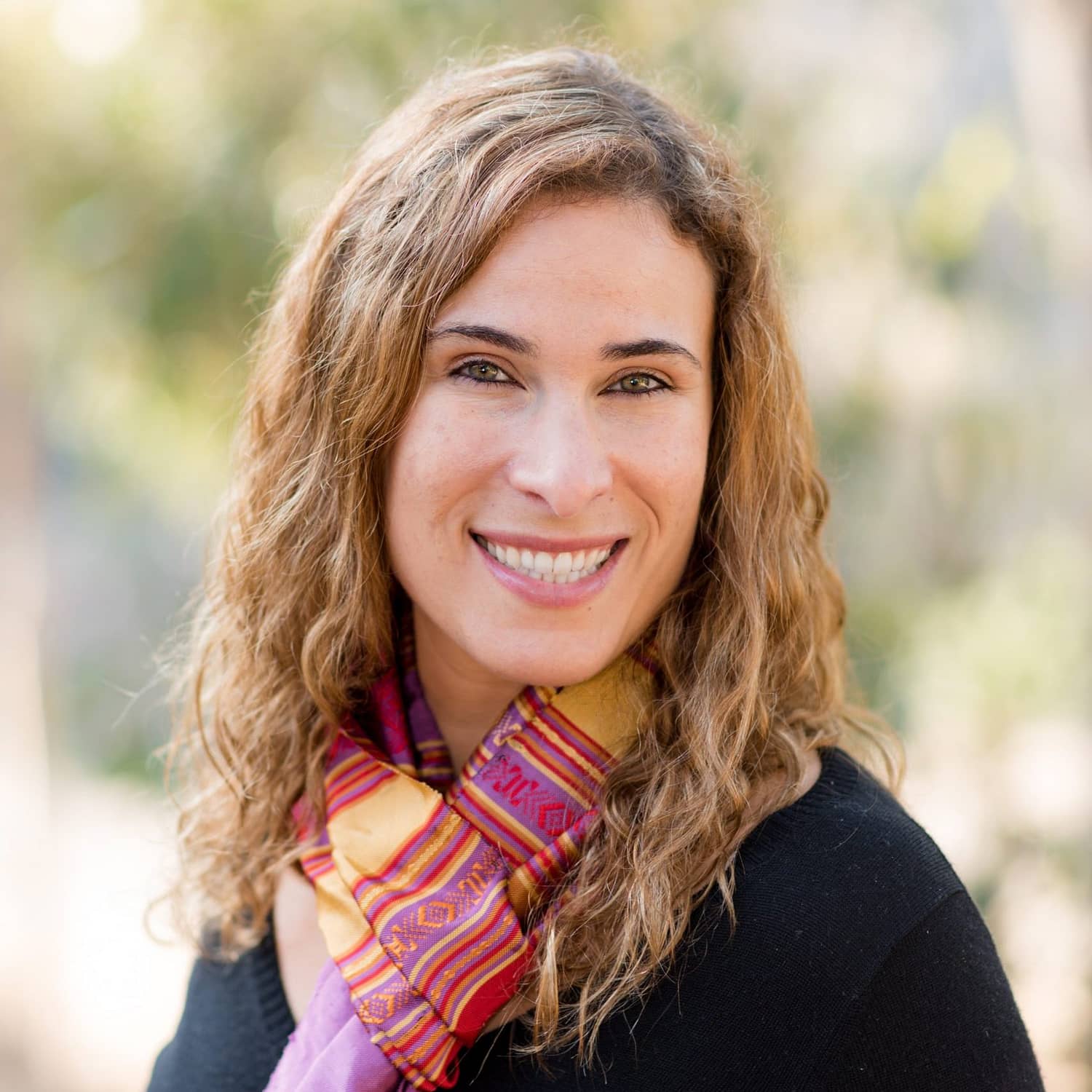 Heidi Basch-Harod
Executive Director
As Executive Director, Heidi has overall strategic and operational responsibility of WVN's team, boards, programs, expansion, and execution of its mission. She is the founding editor of The WVoice, WVN's digital publication.
Heidi brings her experience in international human rights advocacy from her work with Tibetan Nuns Project, the Tom Lantos Human Rights Commission of the U.S. Congress, and the Palestine-Israel Journal. She is a published author whose works can be found in several publications, including: Open Democracy, Palestine-Israel Journal, Tel Aviv Notes, Working Mother, The WVoice, and the edited volume, Kurdish Awakening: Nationbuilding in a Fragmented Homeland. She wrote the monograph, The Kurdish Women of Turkey: Building a Nation, Struggling for Gender Parity, (Moshe Dayan Center for Middle Eastern and African Studies). Heidi is a producer of the award-winning documentary Honor Diaries, and also of the acclaimed short film In Search of America, Inshallah. In 2021 Heidi received a Daytime Emmy for her role as Producer of the "Girls Voices Now" series, in collaboration with Here Media.
Soizic Pelladeau
Development Director
Soizic is responsible for leading fundraising efforts, including grant writing, individual donations and corporate sponsors. Soizic also oversees evaluation, monitoring and reporting across programs, and assists with strategic planning.
Soizic brings with her extensive experience in gender-specific program design and evaluation. While getting her master's degree in International Development and Political Science, she worked for Women's Worldwide Web in Paris, and then for the Division for Gender Equality at UNESCO for two years, where she supervised and updated monitoring & evaluation processes. In Los Angeles, Soizic worked as a Program Officer for the Cultural Services of the French Embassy from 2016 to 2018 before joining Women's Voices Now. Soizic occasionally consults for UN Women, assisting with evaluation and performance analyses of UN agencies' efforts to promote gender equality.
Chelsea Byers
Programs & Partnerships Director
Chelsea is responsible for managing WVN programs, and leads partnership development and community outreach efforts both locally and internationally, on behalf of WVN.
Chelsea comes to WVN with a background in creative change making, organizing, and advocacy. A passionate activist on issues regarding gender and sexual-based violence, Chelsea successfully campaigned to overturn California's statute of limitations on rape and sexual assault in 2017 and co-organized the first #MeToo Survivors March in Los Angeles. 
Chelsea is part of the Beautiful Trouble collective, where she facilitates resources development and content creation for an online toolbox that supports organizers and activists around the globe. She has organized countless campaigns and demonstrations for social justice, held vigils for political prisoners and whistleblowers, and earned media for stunts, pranks, and creative disruptions, alongside some of the most innovative and strategic nonviolent activists working in social movements.
Gabriela Grant
Development Coordinator
As Development Coordinator, Gabriela contributes to developing and implementing Women's Voices Now fundraising activities and strategy.
Gabriela recently graduated from The University of Maryland, College Park with a B.A. in Dance and Social Change Through Dance. In her studies as a Dance major is where she developed her passion for women and girls' voices. Grant had the opportunity to study the hypersexualization of the BIPOC Female dancing bodies in popular media and further developed this research into a piece of work titled "I AM WOMB" for the University of Maryland's Second Season. In her interdisciplinary studies in Social Change Through Dance, Gabriela had the opportunity to help girls amplify their voices around the prejudices they face through creative expression by working with them to use movement as a transformative tool. Currently in Los Angeles, Gabriela has been working to develop her creative artistry and hopes to inspire young girls to pursue their wildest dreams, regardless of the societal barriers that may work against them. 
Yasmeen Al-Shawwa
Communications Director
Yasmeen leads WVN's communications and social media strategies. She is also the host and curator of the Voices for Change Screening and Discussion Series.
In her early 20s, her curiosity and devotion to exploring the world drove her to pursue a Master's degree in Journalism at Columbia University. After six years of international reporting on business, culture, and immigration, she decided to switch gears and focus on utilizing her storytelling tools to empower conscious organizations + businesses. Yasmeen now specializes in helping identify, amplify, and disseminate mindful narratives to audiences across multiple online platforms.
Growing up in a multicultural family and living in several countries throughout the Middle East and Latin America allows her an expansive perspective and unique lens of the world around her. Through government laws and societal norms from Saudi Arabia to Argentina, Yasmeen has experienced first-hand accounts of support and suppression for simply being a woman. She whole-heartedly believes in the power of advocating for women's rights, education, and progression in order to create a more sustainable and peaceful collective existence.
Erin Pedersen
Social Media Coordinator
Erin assists with developing and implementing WVN's social media strategy.
From a young age, Erin has been drawn to the world of media. She grew up in the small town of Putnam Valley, New York which gave her the push to attend Ithaca College's Park School of Communication as a Film, Photography, and Visual Arts major. Erin expanded her studies with a minor in Live Event Management and Design.
In 2021 she obtained a position at the Finger Lakes Environmental Film Festival as a Journalist and Event Coordinator. The same year she joined Women Leaders in College Sports as a Creative Services Intern which developed into a full-time position as their Creative Services Associate.
In addition to content creation, Erin has a strong passion for creating films that promote positive social change. In the Spring of 2022, she traveled to Bolivia and Argentina creating two documentaries both of
which feature societal challenges faced by women. This sparked Erin's dream of producing films around the world while advocating for women's rights, education, and progression.
Quinn White
Girls' Voices Now Intern
Quinn joins Women's Voices Now as the Girls' Voices Now summer intern, a position made possible by a generous grant from the Los Angeles County Department of Arts and Culture for the 2022 Arts Internship Program for Students.
Quinn is a driven young woman with a passion for community journalism and youth storytelling. Growing up in Anchorage, Alaska, she dreamed of hosting NBC Nightly News and later became involved with Alaska Teen Media Institute, a Spirit of Youth Program. Once she arrived at the University of Southern California, she took an interest in the entertainment industry and television production. She is currently a senior at USC, majoring in Journalism with an Entertainment Industry minor.
Lamine Ascofaré
Digital Strategist
Born in Mali and living in Dakar, Senegal, Lamine is a digital strategist and paid media specialist who works with companies to oversee digital strategy, marketing technology, advertising budget, and return on investment. 
He is experienced in creating and executing high-impact digital marketing campaigns. Lamine enjoys discovering new music and recording his own in the studio.