Our board of directors is a dedicated, mission-driven group of leaders.
Leslie Sacks
WVN Founder (In Memoriam)
The vision of Leslie J. Sacks, the founder and seed funder of Women's Voices Now, sparked our first project: Women's Voices from the Muslim World: A Short-Film Festival. Leslie was a Los Angeles-based art dealer and an active fundraiser and promoter of charitable organizations and causes, in particular, those areas promoting moderate Islam, including the advancement of women's rights. Born in Johannesburg, South Africa, Leslie earned degrees in both psychology and computer science from the University of Witwaterstrand, South Africa.
After a decade-long battle with cancer, Leslie passed in September 2013. His untiring quest for justice lives on in WVN's mission.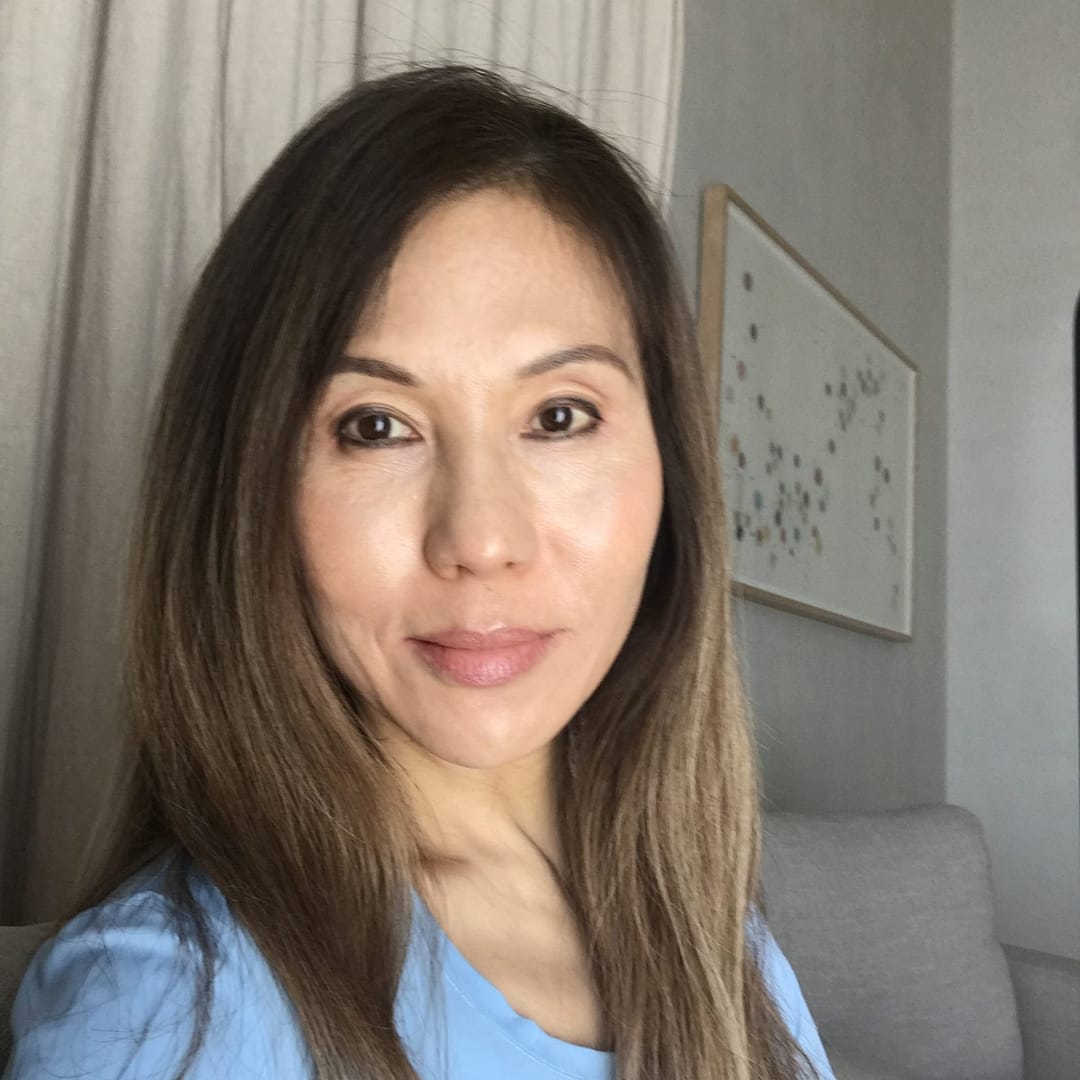 Gina Brourman-Sacks
Board Chair
Gina was born and raised in South Korea where she attended the prestigious Yewon School of Arts in Seoul. At the age of 15, she and her family emigrated to the United States. After winning a piano competition, Gina won a full scholarship to the University of Illinois, where she earned a degree in Classical Music with a minor in Business. She has worked as a medical administrator/manager and is a co-founder of the ALS Research Fund (of the ALS Association). Gina is actively involved in numerous philanthropic causes, specifically those which support medical and humanitarian endeavors. Growing up in South Korea, she witnessed cultural, economic, and gender inequality firsthand.
Gina carries on Leslie's legacy as the successor chair of the board of Women's Voices Now, and  continues his fight for the equal rights of all women. She oversees and advises on all aspects of WVN's projects, networking, and fundraising.
Caron Bielski
Vice President
Born in South Africa and living in Israel since 1980, Caron Bielski is the CEO and founder of BSP Funds, a research and investment company specializing in the construction of hedge fund portfolios and funds. She co-founded and served as the managing director of BAIN software, specializing in the development of product data management systems.
Caron served as the board chair for Beit Issie Shapiro, an international non-profit organization that provides cutting-edge services to improve quality of life for people with disabilities, and to effect social change by breaking down the barriers preventing people with disabilities from full societal integration – assuring them the rights and opportunities for maximum growth and development. Beit Issie is a special advisor to the UN on disabilities, and impacts over 30,000 children and their families every year.
Born in Israel and living in Amsterdam, The Netherlands, Tali Bielski is the Director of Partnerships at EarthToday, a for-purpose startup on a mission to increase awareness on the state of the planet and accelerate funding for nature protection on a global scale. Parallel to this, she serves as a board member of Delitelabs, a start-up school for newcomers and refugees. Previously, she established and led the communications department of a global hotel developer, and is also former Client Director of a leading advertising agency in Israel, giving her extensive experience insetting up campaigns for corporations in retail, automotive, media, finance, and entertainment sectors.
Tali participated in the Executive Creative Leadership Program at THNK Creative Leadership School Amsterdam, holds a BA in Business Management from the IDC University Israel, followed by a Master's of International Communication Management from the Hague University.
Born in Portugal and currently living in Los Angeles, California, Filipe Nogueira is the Vice-President for Finance and Sales Operations for Wonderful Sales, the sales and merchandising unit for The Wonderful Company. Previously, he served for several years as a consultant with McKinsey & Company, supporting clients in Portugal, Angola, Brazil, Cape Verde, and the United States, in multiple strategic topics across several industries.
Filipe graduated with a major in Biology from the University of Porto, and earned his M.B.A. at Porto Business School. 
T. Candice Nakagawa
Director
Candice Nakagawa is Director & Senior Private Wealth Advisor/Team Lead – Los Angeles North Region for Union Bank, The Private Bank. Candice joined Union Bank in 2000. She previously worked as a Priority Banking Manager and a Private Banker. Candice served as a mentor for the Big Brother Big Sister program in Greater Los Angeles.
Candice received a Bachelor of Arts degree in Economics, with a minor in Japanese Studies, from the University of California, San Diego. She is also a graduate of the premier national graduate school of banking, Pacific Coast Banking School, and has her Master's in Business Administration from the Marshall School of Business at the University of Southern California.
In January 2000, Diana Means began her career in the entertainment industry at ABC Television Network in the Finance Department. Diana joined the Creative Services team at Warner Bros. in June 2006. During her time at Warner Bros. 
Diana served on the Board of Women of Warner, where she helped to create and produce events that engaged Warner Bros. employees in dialogues about the image and roles of women in entertainment. Diana received the highest tribute given to employees by Time Warner, the Richard D. Parsons Community Impact Award, for exceptional contributions in public service. 
She currently works in Business and Legal Affairs for Big Beach Films. Diana is also the founder of Alliance of Women Filmmakers, a non-profit organization established to empower women filmmakers to create diverse and strong roles for women. Under this organization, Diana produced the Los Angeles Women's International Film Festival, which served as a platform for women worldwide to share their unique stories and cultural experiences with Los Angeles' diverse audiences.
Born and raised in Southern California, Snehal Chitalia is a Product Marketing Manager for Disney Streaming. She previously worked as a Strategy and Technology Consultant for a range of entertainment studios across Los Angeles including NBC Universal, Warner Media, and Amazon Studios.
During her time in consulting, Snehal began the Pro Bono Consulting chapter of her company, where she managed consulting projects for a wide variety of non-profit organizations and was awarded Humanitarian of the Quarter by her company. She initially became involved with Women's Voices Now through her consulting project but continued her work with the organization due to her passion for WVN and its mission.
Snehal graduated from the University of California, Los Angeles with a Bachelor of Science in Applied Mathematics. In the past, Snehal has had active involvement in many philanthropic causes including the Make-A-Wish Foundation and the Pediatric Aids Coalition at UCLA. In addition to her current involvement with Women's Voices Now, she spends her free time volunteering with OC Pom Rescue as a dog foster and member of the social media team.