Our Advisory Board is a diverse and inclusive group of individuals helping us to fulfill our mission.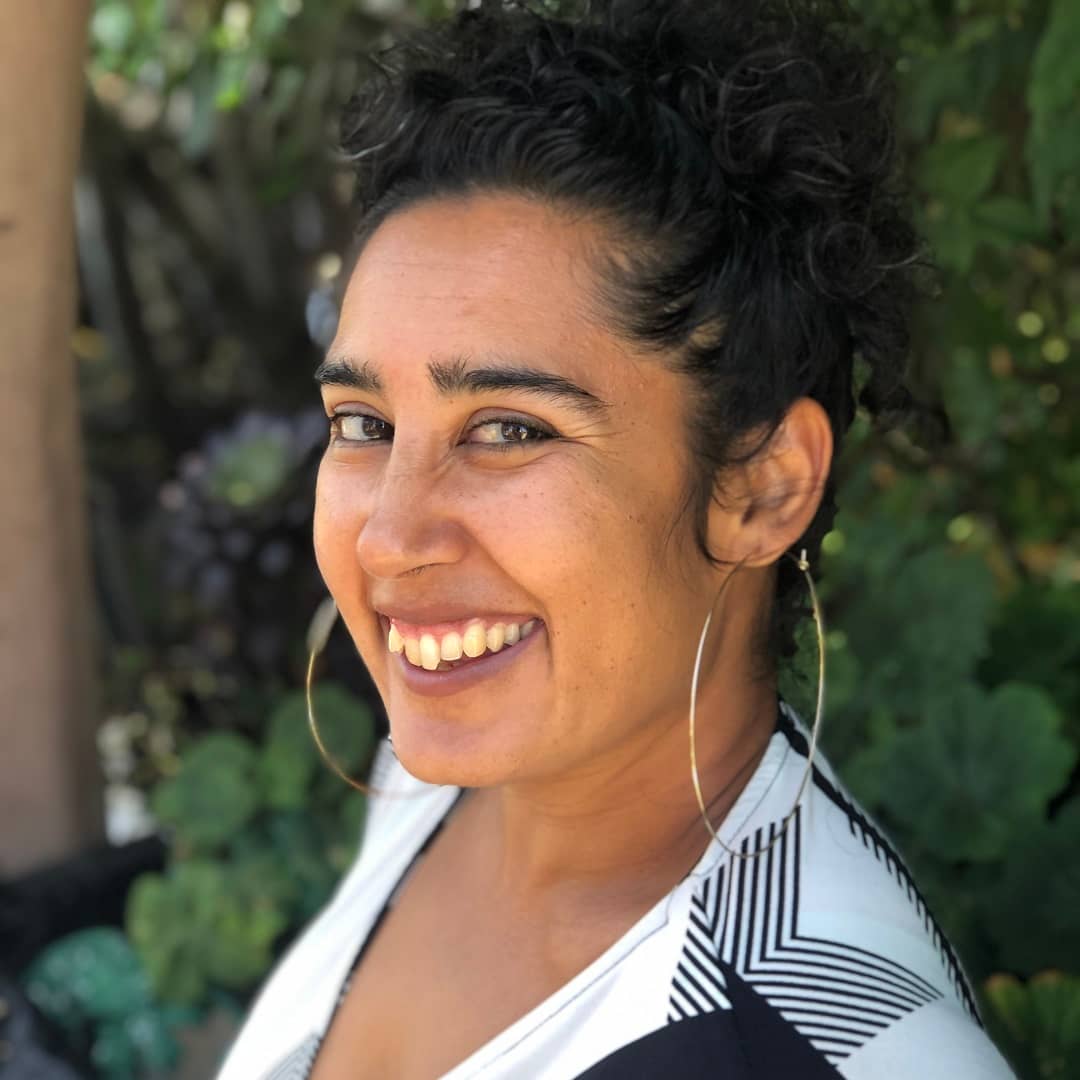 Amreen Karmali
An educator, activist and consultant for the past 20 years, Amreen is the founder of The RealTalk Project. Her work has ranged from creating healing spaces for young women, to facilitating professional developments for educators on how to create safe spaces for their students and bring a racial and gender justice lens to their classroom, to designing an Online Allyship for Men course where men can gain tools on how to understand internalized patriarchy and support the women in their lives.
Amreen does this work because she believes that the personal is political, and that by deepening our relationships to self and others we can instigate long lasting change! A chaser and spreader of joy, from training capoeira, to cooking healthy yummy food and enjoying a sunshine filled day, she envisions a world in which everyone can be free to be themselves.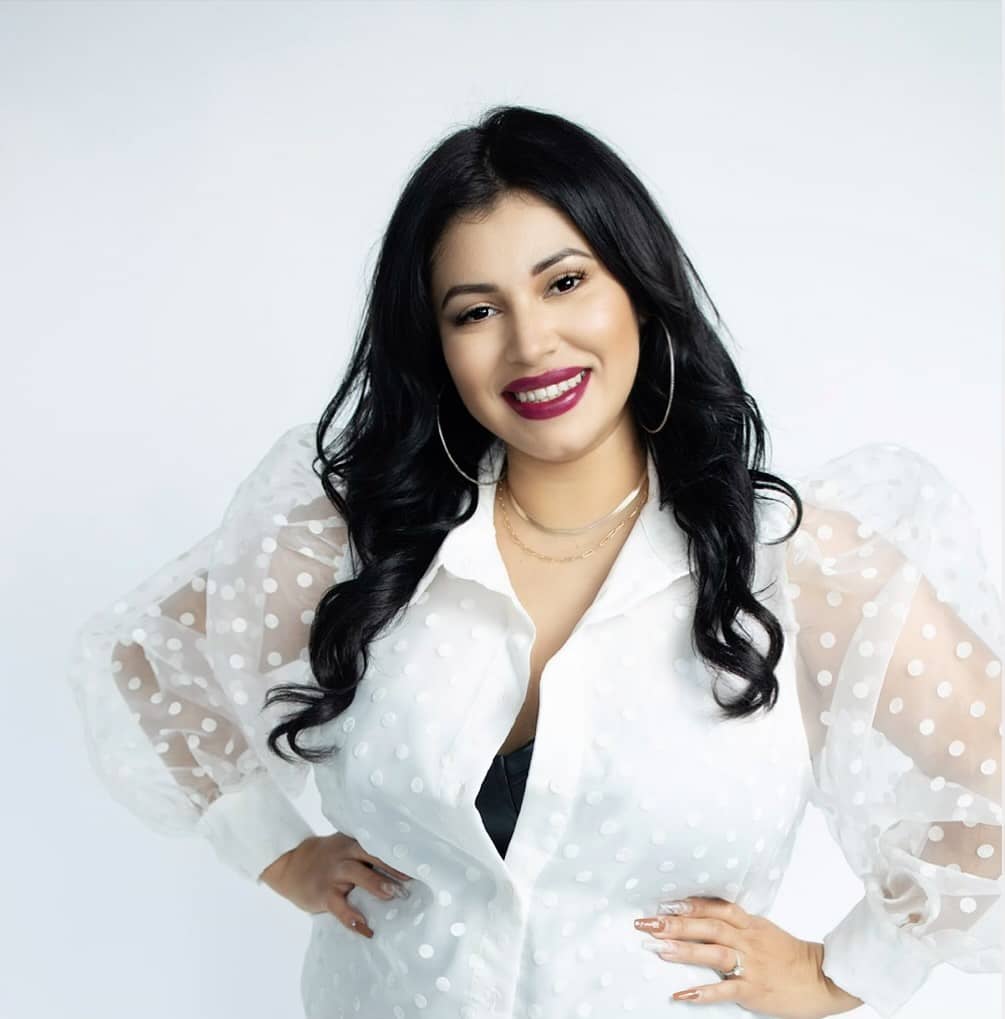 Bonnie Ayala
Growing up in Hollywood, Bonnie grew an awareness at a very young age of the importance of telling the stories of her community. Whether it was interviewing the small business owners around her, or the next-door neighbor, she found that when given the opportunity to share their truths, people felt validation of their personal life journey. 
At the age of 13, Bonnie became a mom and this set her on a journey to share not only how she survived sexual/physical abuse, but also how she took her tenacious attitude and turned it into inspiration for youth. She currently continues to write the narratives of women of color who still lack representation on the big screen. 
Currently, Bonnie is a Hollywood makeup artist as well as an entrepreneur, and hosts a podcast called "Bella Y Chingona" where she interviews incredible women on the challenges they've overcome in their careers. Her overall mission in life remains the same: To activate the voices of women who feel silenced by their environment and the circumstances they face. She currently does motivational speaking for nonprofits who work primarily with teens to not only give these amazing young women a voice, but encourage them to also share their truth to set others free.
Felicia (Onyi) Richards
Felicia "Onyi" Richards is a Healing Artist, Priestess, and Teacher that utilizes sound, touch, spoken and written word, movement, imagery, ritual, and ceremony to hold space for the collective and express her individual creative joy.
Onyi is a practitioner of Ifa, the traditional philosophical and spiritual system of the Yoruba people of West Africa; and within it, she is initiated into the priestesshood of Ọṣun and Ọbatala. She is a member of the LA-based Ifa community Ile Orunmila Afedefeyo, led by Awo Falokun Faṣegun and Iya Fayomi Ọṣundoyin Egbeyemi.
While Ifa is her grounding and foundational practice, she is drawn to and maintains curiosity about, appreciation, and reverence for all manners through which human beings navigate and understand their connections to the Divine, the Earth, themselves, and each other. 
Through her brand and company, ONYI LOVE, and in all she does, Onyi is dedicated to guiding people through their journey of awareness, healing and transformation.
Thomas Dickstein
Thomas is a Senior Consultant at Qvest.US, a media and technology consulting firm. His academic background in Media Studies at Pomona College informed his passion for Women's Voices Now's work promoting women's rights through film. In his work with WVN, he hopes to marry his professional experience with his desire to make the world a better place.
Roopashree Jeevaji
Roopashree Jeevaji
is an actor/writer living in Los Angeles. Roopa was born in India and raised in Mumbai. At a young age,  she trained in Bharata Natyam, a classical Indian dance form and her interest in acting developed right after. As a teenager she became the face of 'Bru Coffee', India's largest coffee brand. 
After moving to the United States to attend college, Roopa enrolled at the 'Lee Strasberg Theater and Film Institute' where she was awarded a scholarship. She has since appeared in numerous films such as Taco Shop (with Eric Roberts and Tyler Posey) and Planes to name a few. Her television credits include NBC's Outsourced, CSI: Crime Scene Investigation, NCIS and 9-1-1. In 2013, Roopa acted and produced the film In Search of America, Inshallah which has screened in over fifty film festivals all over the world. She also received the Best Actress Award at the California Women's Film Festival for it. 
Roopa's screenplay In The Face of Courage was selected (among thousands of submissions) as a semi-finalist in The Writers Lab – 2019, a program supported by Meryl Streep and Nicole Kidman. She is also the recipient of  the Founder's Award at the Story Summit founded by David Paul Kirkpatrick. 
Georgii Speakman
Georgii Speakman is an Australian who has been living and working in Los Angeles, CA for the past 7+ years, now residing in Atlanta, GA. Since arriving in LA (early 2013), Georgii has worked with startups: Playing an instrumental role in building these from the ground up and/or establishing new divisions within existing companies – predominantly across entertainment, disruptive innovation, media and new technologies. Georgii has a valuable skillset that spans across strategy, business development, project management, marketing (general), influencer + content marketing, social media and digital advertising; communications and public relations, organizational development, branding, creative direction, producing and writing.
Georgii founded OUT.LI.ER (a creative collective) late 2018 and launched the business top of 2019. Later that year, Georgii also launched OUT.LI.ER Records (under The Orchard / Sony Music); releasing her own piano project under alias, A N T I T H E S I S. Personal inspirations include photography, the piano, travel, art, architecture, music, film and television, culture; futurism, innovation and being influenced by genuine game-changers and shape shifters of culture, community, business and the arts.
Jessica Peres
Jessica recently joined Riot Games as Business Development & Partnership Manager – Global Esports. With a well-rounded career in marketing, degree in journalism, and an eye for design, life's journey presented her with an opportunity to do what she loves, while driving change and supporting our communities.
As a marketer, her work has been rooted in partnerships within sports, music, multicultural, small businesses, and nonprofits with an effort to drive engagement, business, and brand loyalty. She greatly values and recognizes the opportunity to be a role model for peers, mentees and employees alike, as well as remaining teachable as a humble and hungry student. 
It is her goal to inspire others to action, create and execute strategic initiatives and influence change. Additionally, she aims to create a collaborative, innovative and learning rich environment across all interactions. When Jessica is not creatively problem solving, you can find her at a ballroom/salsa dance studio, the beach, reading, writing or spending time with those near and dear.
Clancey Cornell
Clancey is a mental health professional, memory worker, and advocate for the arts. Since 2015, she has collaborated with grassroots arts initiatives in the Skid Row neighborhood to increase access to arts and cultural spaces in the community. Clancey manages the archives of the Skid Row History Museum, a project of the Los Angeles Poverty Department. She views archiving as activist practice to narrate stories that would otherwise go unheard. 
As programs Manager for Women's Voices Now between 2018-2020, Clancey contributed to WVN film collection development, community programs, and advocacy events. Currently pursuing a Master's of Social Work at the University of Southern California with a focus on Adult Mental Health and Wellness, Clancey remains connected to several community initiatives.
Alicia Matusheski
Alicia is Counsel at the international law firm Perkins Coie LLP.  Her clients include film and TV production companies, film festivals, recording artists, independent record labels, songwriters, video game companies, software companies & political campaigns. Alicia has significant knowledge in music licensing and clearance, recording artist representation, songwriter representation, music publishing and administration agreements, recording, producer and mixer agreements, composer agreements, film and television production and distribution agreements, endorsement and sponsorship agreements, and agent and management agreements. Her experience includes being a part of the legal teams for Fergie, CeeLo Green, Robin Thicke, and Lisa Loeb; managing thousands of music licenses and music acquisition agreements for a large international video game company; counsel to Hazmat Productions (e.g. various episodes for Discovery Network, including recent Adam Devine's Secret Shark Lair and Monsters Under the Bridge). 
She is also counsel to and on the Board of Women In Music – a non-profit organization that supports women in the music industry.
Steven Geddes
Steven Geddes, J.D.,  is a teacher, coach, and writer. A graduate of UC Berkeley and a Marshall Brennan Fellow at Rutgers School of Law, his focus on public service lead him, ultimately, to find his calling in education. Currently, he chairs the Science Department at Fillmore High School, a Title I school serving a diverse population in rural Fillmore, CA, and is a past recipient of their New Teacher of the Year award. 
His forthcoming children's book, Hope of Humans, is scheduled for release in 2022. As an education specialist, Steven is honored to contribute to WVN's mission amplifying the voices of women and femme-identifying youth.
Ava Homa
Ava Homa is an acclaimed novelist, dedicated human rights activist, and resilient storyteller. Her debut novel, "Daughters of Smoke and Fire," has captivated readers and critics alike, earning her the esteemed 2020 Silver Nautilus Award for fiction and placing her as a finalist for the 2022 William Saroyan Writing Prize.
With lyrical prose, an authentic voice, and a deep exploration of the human experience, Ava Homa's writing transcends boundaries. Through her accessible narratives, she skillfully sheds light on complex social issues, igniting dialogue and fostering understanding.
Her articles have appeared in the pages of esteemed publications including the Globe and Mail, BBC, Toronto Star, Literary Hub, and Literary Review of Canada. She holds a Master's degree in Creative Writing from the University of Windsor in Canada.
Her collection of short stories, "Echoes from the Other Land," which delves into the lives of contemporary Iranian women, garnered a prestigious nomination for the 2011 Frank O'Connor Short Story Prize. To learn more about Ava Homa and her work, please visit AvaHoma.com.
Katchie Ananda
Katchie Ananda is an international yoga and dharma teacher who has been teaching full-time since 1991. She is certified in Integral, Jivamukti, Anusara, and Ashtanga yoga by Richard Freeman. A committed student of Vipassana Meditation, she has practiced with Jack Kornfield since 2001 and is authorized to teach. 
She often works with authors and activists and is dedicated to raising awareness about human and animal rights, and the environment. Her leadership in yoga and social change prompted Yoga Journal to name her one of five top yoga teachers making change in the world and she volunteered for many years at San Quentin Correctional Facility, teaching Yoga and Dharma to long-term inmates.
She has brought her humor and stories to conferences, festivals, and workshops all over the world and is loved by her students for her authenticity and wisdom. Katchie lives in the Pacific Northwest with her husband Joshua and dog Naya. 
Raheel Raza
Raheel Raza is President of The Council for Muslims Facing Tomorrow, founding member of The Muslim Reform Movement, Director of Forum for Learning, award winning journalist and author, public speaker, advocate for human rights, gender equality and dignity in diversity.
For over two decades she has been speaking and writing about issues that impact human rights. She addresses women's rights, antisemitism, dangers of a radical Islamist ideology (especially on youth) and has been actively involved with interfaith dialogue to promote harmony and understanding. She was accredited with the United Nations Human Rights Council in Geneva for five years. Raheel is recipient of the Queen Elizabeth II Diamond Jubilee medal for service to Canada; she has been awarded the Medal of Courage by Simon Wiesenthal Centre, received an award from EMET, Washington; City of Toronto's Constance Hamilton award and Urban Hero award.
Ouafae Bouzekri
Dr. Ouafae Bouzekri has taught in the English Department of the Faculty of Arts and Human Sciences of the University of Moulay Ismaïl in Meknes, Morocco, for 20 years. She is also a founder with a group of fellow university teachers of a master program entitled "Communication in Contexts". She instructs in the post-graduate Gender Studies program at Moulay Ismail University. Ouafae is a member of the executive committee of a research group at her university focusing on women's issues called TANIT. For many years, Ouafae has been a member of the Association for the Protection of the Moroccan Family, which offers literacy programs in Arabic and English, and cooking and sewing lessons to help women improve their social background and to become financially independent. Since 2017 she has served as president of  the Association, and has run workshops on domestic rape, awareness about reforms on gender/sexual based violence, and legal reforms related to women.
Ouafae has written several articles related to women and politics, and women and the body.