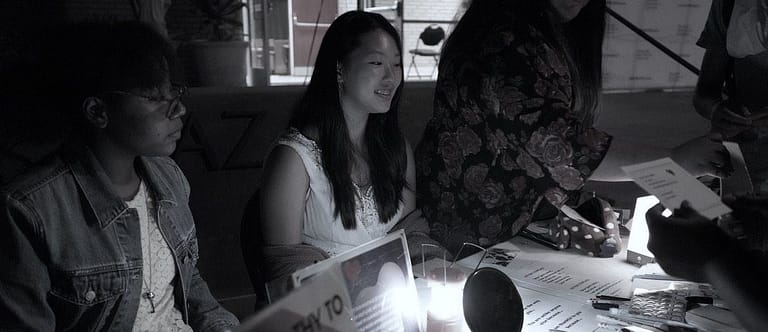 In-Person Volunteer Opportunities, Los Angeles, CA
Availability
Currently available.
Event Set-Up & Management Team
Help set up the event before guests arrive for our in-person events taking place in Los Angeles, CA.
Tasks May include: tables decorated and organized, signs and banners hung, step and repeat set up, reception and sign-in tables organized. Swag and fundraising tables prepared. Team will turn to staffing the check in table and supporting swag/fundraising efforts while guests are arriving. May also provide support for event clean up: packing up the swag table and other materials, breaking down tables, and loading materials into vehicles. 
Media Support Team 
Help support our Communications team in ensuring video footage is captured from the event and broadcasted on social media. 
This role will support capturing moments on stage, behind the scenes, and in between connections made amongst the attendees, guest speakers, and the WVN Team. This is a great opportunity for a person who loves capturing content that is exciting and inspiring. The ideal candidate will have photography and video experience, and be comfortable on multiple social media platforms.