Iranian Rights Activist Narges Mohammadi Wins Swedish Human Rights Awards
.
Imprisoned Iranian rights activist, Narges Mohammadi, is among three female recipients of Sweden's Olof Palme human rights prize for her efforts in the fight for women's freedom.
A Win for Women's Rights
.
Imprisoned Iranian rights activist,
Narges Mohammadi
, is among three
female recipients
of Sweden's Olof Palme
human rights prize
for her efforts in the fight for
women's freedom
.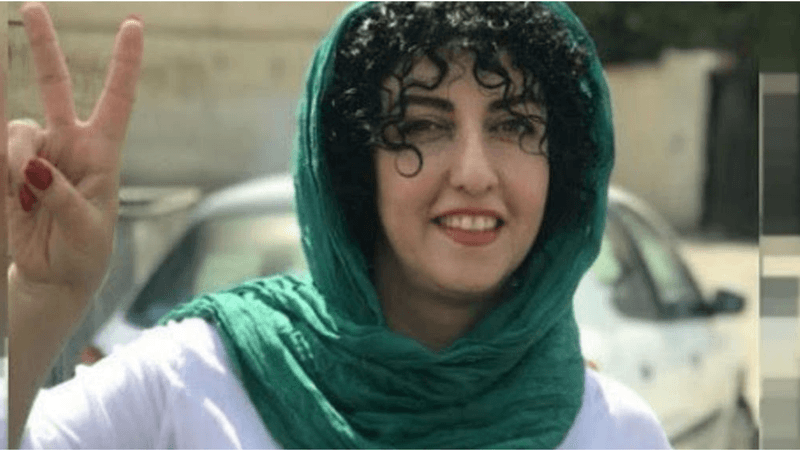 Narges Mohammadi is a journalist and spokesperson for the Iranian human rights NGO Defenders of Human Rights Centre (DHRC). In May 2016, she was sentenced in Tehran to 16 years imprisonment for running " a human rights movement that campaigns for the abolition of the death penalty". Mohammadi is currently serving multiple sentences in Qarchak Prison.
The Swedish Olof Palme Foundation, a non-governmental organization specializing in international issues, announced that the award will also be given to Eren Keskin, a human rights lawyer in Turkey who was sentenced to six years in prison, and Marta Chumalo, a Ukrainian women's rights activist.
The annual Olof Palme Prize is awarded to people chosen by the fund's board. The prize consists of a diploma and $100,000. An award ceremony for the recipients will be held in the Stockholm Concert Hall on February 1, 2023.
"Throughout their lives and

through their actions

, these three

women

, along with many of their colleagues, have inspired others and paved the way for courageous young women and men to continue fighting for fundamental human rights."
– The Swedish Olof Palme Foundation.
Swedish non-governmental organization and Labor Movement's cooperative body for international issues.

Watch films related to this topic
Make a Real Impact With This Quiz
.
When you take this (very quick) 3-question quiz, an anonymous donor donates $2.50 on your behalf. Every 7 people taking this quiz funds a healthy meal for our Girls' Voices Now participants.