Read testimonials from our program beneficiaries.  
This is Not a Love Letter
MEET MEHRIN
Mehrin is an alumna of the inaugural Girls' Voices Now program in 2018. Her personal story was so powerful that, in spite of her initial doubts, her teammates convinced her to become the subject of their short film, Under the Scarf.
At the time of filming, Mehrin was 16. She shared how she immigrated to the US at 11-years-old, not speaking English. Within a few months she learned a new language and tried her best to fit in. Still, she felt both too Bangladeshi for her American friends, and too American for her Bangladeshi friends. While Mehrin was grateful for the opportunities in her new home, developing U.S. policy gave her cause for concern.
Three years later, when she heard her name being called out during the Daytime Emmys ceremony, she started sobbing. Her film, her story won a Daytime Emmy! She couldn't dream of a better outcome.
Through this experience, Mehrin and her fellow first-time filmmakers of "Under The Scarf" know their voices matter and that they have the power to create empathy among other people.
Nowadays, Mehrin is studying Business at California State Polytechnic University Pomona, one of the best universities on the West Coast!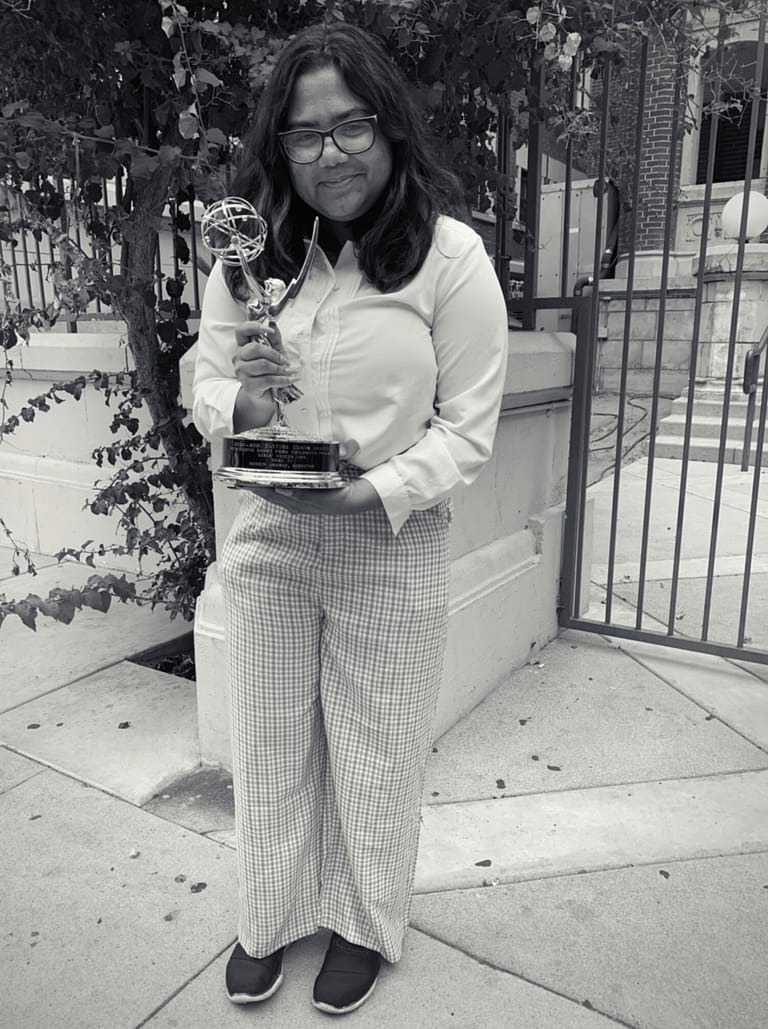 MEET MORGAN
Morgan joined our 2020 Girls' Voices Now program. She wanted to participate in order to learn how "to speak up for what I believe in and raise awareness about certain issues through the format I love most".
In addition to learning key filmmaking skills during the summer training, Morgan shared that Girls' Voices Now also helped her with something she didn't expect: her self-confidence. 
"After being surrounded by empowering female speakers and being in a community of amazing, smart, and confident women, I noticed an upscale in my confidence. I no longer hold the insecurities I once had before this program. I now know that I am capable of pursuing my dreams as long as I put my mind to it."
Currently, Morgan is working on a documentary about COVID-19 and reached out to us to help her connect with interviewees all around the world. She also wrote a children's novel on the importance of self-empowerment and confidence. 
"Girls' Voices Now played a pivotal role in fueling my motivation to pursue these activities," Morgan told us. 
We know that not all our participants will end up as filmmakers. But as long as all of them gain confidence in their voice and in the fact that they belong, that their stories and ideas matter, that's a win.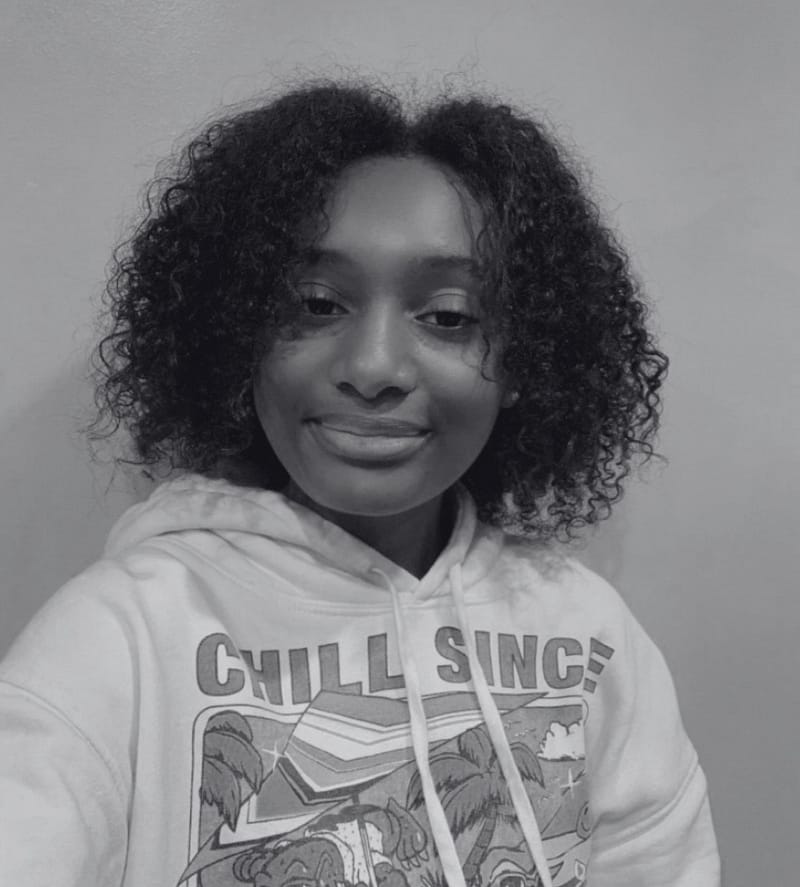 MEET BENEDIKT
When Benedikt Hielscher worked as a peace-building facilitator, for the Romanian Peace Institute PATRIR, one of their goals was to raise awareness about gender-based violence. Along with his colleagues, Benedikt selected several short films from the Women's Voices Now Film Collection for a community-based screening event on gender violence. 
Here is his description of what happened next:
"Following the films, the discussion was initially dominated by the few men in the audience who came to the conclusion that the films showed how women were oppressed in other societies and cultures. This notion was initially not challenged by anyone. 
But then, a female colleague of mine shared that she sometimes felt uncomfortable at night as a woman in the city and asked if anybody had similar experiences, other women started to share their experiences. We wrote all of their stories on a whiteboard that ended up being completely filled. Only then, the men were invited to share their thoughts again. It turned out that none of them were aware that this was the lived reality of their female friends. They also had never thought about how they themselves contributed to a hostile environment, sometimes inadvertently, by not taking no for an answer when asking a girl out, by walking behind a girl in a dark street, or calling girls out for the way they dressed. 
This one event of only 2h30 contributed to a deeper understanding of both men and women of gender issues in their own communities. Furthermore, it helped many of the female participants realize that they were not alone in their experience. Many of them expressed that they had never spoken to anybody about these feelings and experiences out of fear of being labelled 'overly sensitive' or simply not being believed."
MEET MONICA
Monica Wise Robles is a Colombian-American documentary filmmaker and video journalist based in Mexico City. In 2021, she won Best Social-Change Documentary Short in our WVN Online Film Festival for her film, Lupita.
Monica was inspired by Marichuy, the first indigenous woman to campaign for the presidency of Mexico, and by Lupita, who was chosen to campaign alongside her in the state of Chiapas. Lupita is a survivor of the 1997 Tsostil Maya massacre in which 45 people were killed in Lupita's home town, including her mother and father.
Monica decided to make this film "so that Lupita's voice could be heard, reach new and international audiences, and raise awareness of her community's struggle".
As a WVN Film Festival winner, Monica received a cash prize. She decided to spend part of it on an outreach campaign to screen her documentary to youth in the highlands of Chiapas, who don't know much about their history. With the remainder of the prize money, Monica plans to start writing her first narrative film, based on her personal experience as a young journalist in Central America.
Through our online Film Festival, we highlight important stories made by women, about women, for all. Films that, most importantly, have the potential to bring positive change.