Martha Koome: Kenya's First Female Supreme Court Chief Justice.
In August 2022, Martha Koome was given the role of Kenya's most senior judge for the presidential election. She is the first woman to be appointed as Kenya's Supreme Court Chief Justice.
Martha Koome has been building her career for three decades since graduating from the University of Nairobi in 1986. In May 2021, Koome was appointed as Kenya's first female Chief Justice over President Uhuru Kenyatta. In August 2022, she was given the role of Kenya's most senior judge for the Presidential Election where she ruled in favor of William Ruto.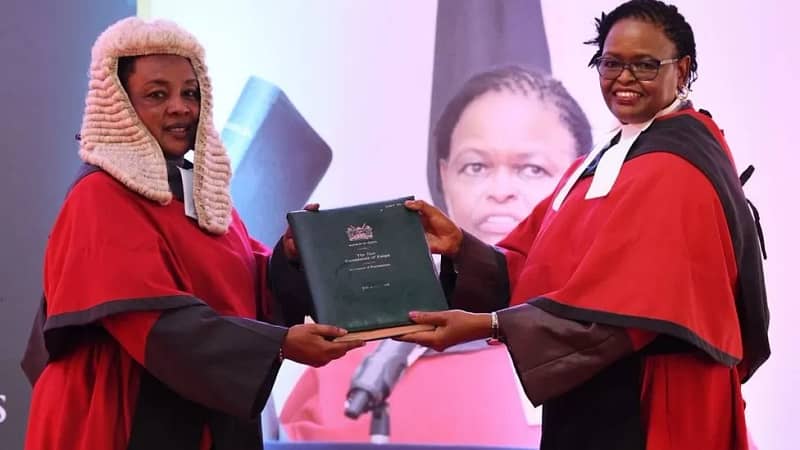 The election went to the Supreme Court because William Ruto's rival, Raila Odinga, made accusations that the Presidential vote was manipulated in Ruto's favor. Odinga made claims of stuffed ballots, hacked computers, and falsified results. Chief Justice Martha Koome found the claims made by Odinga to be false and "yielded nothing of value."
Chief Justice Martha Koome read a 90-minute unanimous ruling on behalf of the other six judges. She dismissed eight petitions challenging the results, including the one from former Prime Minister Raila Odinga. The verdict declared William Ruto as the fifth President of Kenya with 50.5% of the votes.
"I am the first woman in Kenya to take this office but because every time a member of the marginalized group breaks a barrier, they hold a space for the dreams and hopes of others."
— Martha Koome, Chief Justice of Kenya
Watch films related to this topic
30%: Women and Politics in Sierra Leone:
The story of the ten-year battle to achieve fair representation for women in the governance of Sierra Leone is revealed to us with passion by three extraordinary women from diverse backgrounds.
Make a Real Impact With This Quiz
.
When you take this (very quick) 3-question quiz, an anonymous donor donates $2.50 on your behalf. Every 7 people taking this quiz funds a healthy meal for our Girls' Voices Now participants.