Why Women Making Waves Is So Vital Today
.
Lately, it may seem like women's rights have been going through a regression. That's because… they are. From reproductive rights to murders of women speaking up for their rights, the world has seen an erosion of women's rights around the world.
Abortion is No Longer a Constitutional Right
.
On June 24, 2022, the Supreme Court overturned Roe v. Wade, the landmark legislation that made access to an abortion a federal right for 50 years. Since then, 13 states have fully banned abortion with no exceptions for rape or incest, and five states have gestational limits ranging between 6 weeks and 20 weeks, after which abortion is banned.
Source: The Desert Review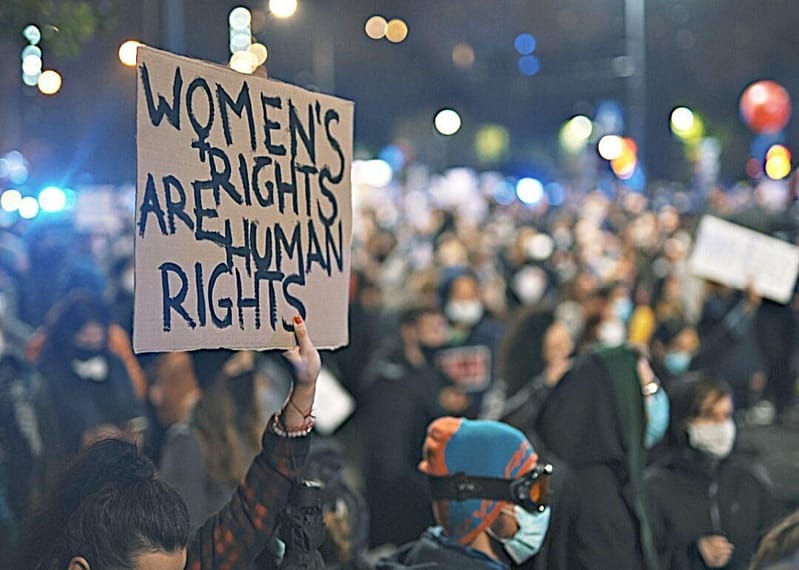 Hong Kong Women's Rights Protest Canceled
.
A Hong Kong women's rights group canceled a demonstration at the last minute after police said violent groups might want to join the protest. The Hong Kong Women Workers' Association was originally granted permission by Hong Kong police to hold a rare public protest ahead of International Women's Day, calling for labor rights, women's rights and gender equality. This would have been the first major civil rights protest to be approved by police in the city for several years.
Source: U.S. News
Poison Attacks On Schoolgirls In Iran
.
Hundreds of Iranian schoolgirls have fallen ill across the country after being targeted in apparent poison gas attacks. The attacks—which have been carried out against dozens of schools—have affected over 800 students, including some boys. The attacks are suspected to be a deliberate effort to prevent girls from seeking an education.
Source: NBC News
Women's Day March Banned in Pakistan
.
Authorities in Pakistan's eastern city of Lahore refused permission for a rally to mark International Women's Day. Marches have been held in major cities all over Pakistan since 2018 to bring attention to women's rights. Counter-protests dubbed "Haya (modesty)" marches are commonly staged by religious groups to call for the preservation of Islamic values.
Source: The Hindu
"It's a violation of our rights. This raises questions about the state's ability to manage the right to freedom of assembly for both groups. We are a feminist movement, we will not be in parks but rather on the streets."
– Hiba Akbar, an organizer for Aurat (Women's) March Lahore
Watch films related to this topic
Make a Real Impact With This Quiz
.
When you take this (very quick) 3-question quiz, an anonymous donor donates $2.50 on your behalf. Every 7 people taking this quiz funds a healthy meal for our Girls' Voices Now participants.