5 Decades of Hidden Horror: The Mass Rape Suffered by Bengali Women and Girls
.
In 1971, the Pakistan army began a brutal crackdown against Bengalis in which hundreds of thousands of women were detained and repeatedly brutalized. Only now are their stories beginning to be told.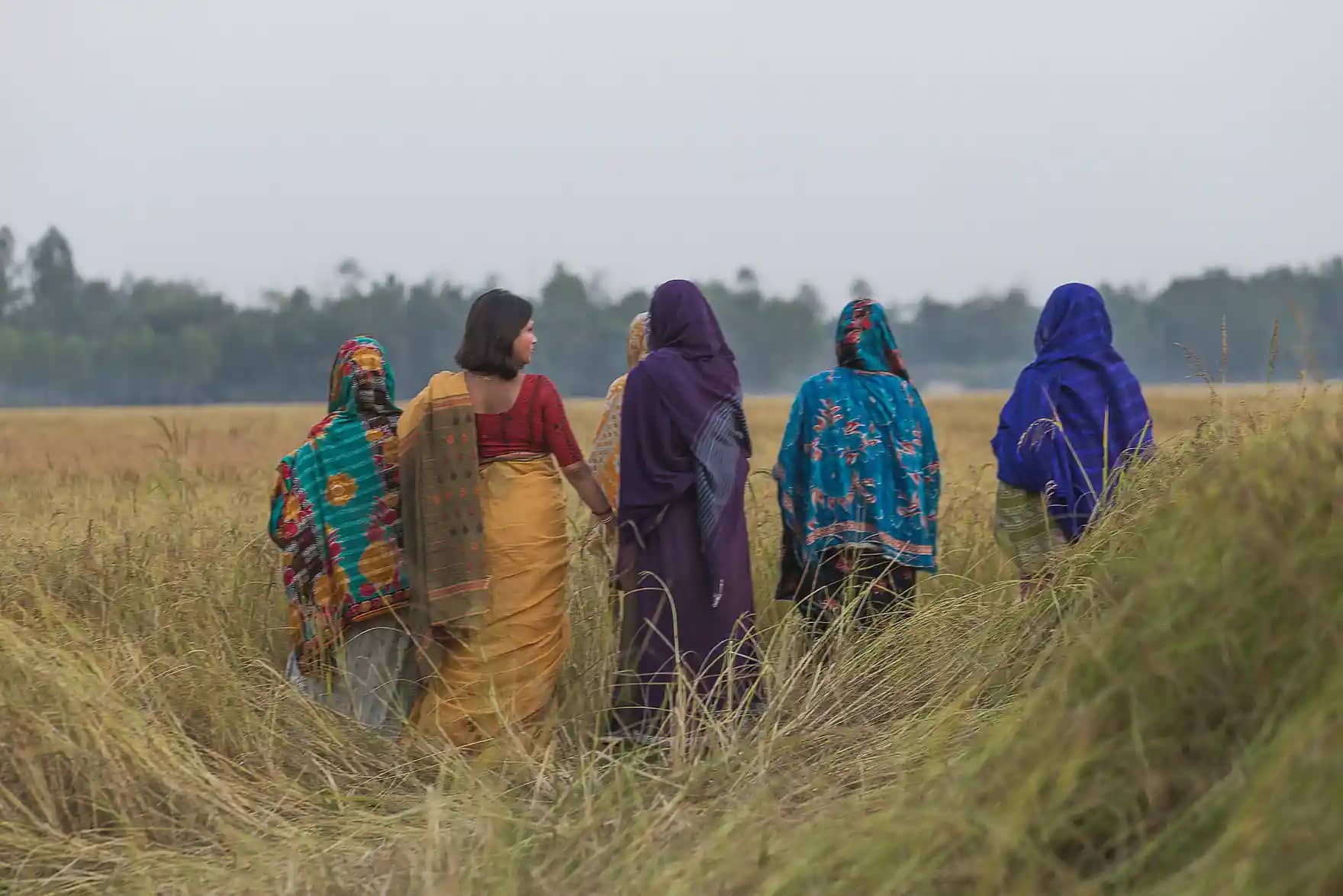 In March of 1971, the Bangladesh Liberation War began. By December of the same year, more than 25,000 women had been forcibly impregnated through a common, yet unspoken tool of war: rape. These women, whose number represents 10 percent of the reported rape victims, were given the name Birangonas—war heroines.
Source: The Guardians
The Butcher of Bengal was the nickname given to Pakistan's military commander, Gen. Tikka Khan, notorious for overseeing Operation Searchlight, a murderous crackdown on Bengali separatists. Alongside the killings, many historians believe the violent campaign of mass rape to have been a direct policy under Khan's command to impregnate as many women as possible with "blood from the west". During the conflict, military-style rape camps were set up across the country.
Source: The Guardian
Living Survivors Speak Out
.
Noor Jahan and Razia Begum are among the women abducted during this time. Jahan was just 14- years-old when she was taken from her home and held captive at one of the barracks dedicated to mass rape. Begum had gone looking for her husband when she found herself face to face with a group of soldiers. She tried to run but was struck on the head with a rifle; a scar she still bears. Begum was then dragged to a nearby forest where she was raped repeatedly over a period of weeks before being thrown into a shallow ditch. "They tied me to a tree and took turns raping me during their breaks," said Begum, now 78.
Source: The Guardian
Official estimates put the number of Bengali women raped at between 200,000 and 400,000, though even those numbers are considered conservative by some. Harrowing details from living survivors have emerged, detailing women being tied to trees and subjected to rape for days, tortured by bamboo sticks and set on fire. Many of the women would also find themselves battling with the stigma of unwanted pregnancies.
Source: The Guardian
War's End & Rescue Missions
.
On the 16th of December 1971, the war came to an abrupt end. Although independence had been won, thousands of Bengali women were still captive in shelters and rape camps across the country. Maleka Khan, then secretary of the Bangladesh Girl Guides Association, led the rescue missions, ensuring women were taken to safe houses provided by the government of the newly independent Bangladesh.
Source: The Guardian
Rehabilitation & Painful Aftermath
.
In an effort to integrate rape survivors back into society, Sheikh Mujibur Rahman, the founding father of the nation, granted them the honorific of Birangona (war heroine) and established a rehabilitation program for the women. Nevertheless, widespread stigma within Bangladesh still led to the women being ostracized by their communities, and their horrifying accounts were often suppressed by shame.
Source: The Guardian
Survivors' Voices Finally Heard
.
Today, women in Bangladesh are finding ways to write Birangona women back into a history from which they had been largely erased. Rising Silence, an award-winning documentary by the British-Bangladeshi playwright Leesa Gazi, preserves the testimony of some of those still alive. Bangladesh succeeded in getting genocide recognition from the Lemkin Institute for Genocide Prevention and Genocide Watch, and US Congress recently introduced a historic resolution recognizing that a genocide occurred in 1971.
Source: The Guardian
Mass Rape is Still a War Tactic Today
.
Rape continues to be deployed in war as a tool of fear, a military strategy to terrorise communities and destroy their dignity. A recent report by the UN special representative on sexual violence in conflict listed 18 countries where women were being raped in war. The report also named 12 armies and police forces and 39 non-state actors.
Source: The Guardian
"How can a woman's body instigate so much hatred and violence? If we need to shame a family, we go after their daughters. If we need to shame a country, we go after their daughters. It's the same mindset."
– Leesa Gazi, playwright

Watch films related to this topic
Her Words: Storytelling with Saris
The Invisible Wounds of War
Make a Real Impact With This Quiz
.
When you take this (very quick) 3-question quiz, an anonymous donor donates $2.50 on your behalf. Every 7 people taking this quiz funds a healthy meal for our Girls' Voices Now participants.