Afghan Women Making Waves
.
It's been one year since the Taliban gained control of Afghanistan. Their presence has affected women's rights in many ways. 

Forcing them to take desperate measures to survive. Learn more about women in Afghanistan and spread the word by sharing this story.
Restricted Rights for Women and Girls
.
The Taliban took control of the Ghazni province in Afghanistan on August 12, 2021. Since then they have imposed policies that deprive women and girls of their freedom of expression and access to healthcare and education.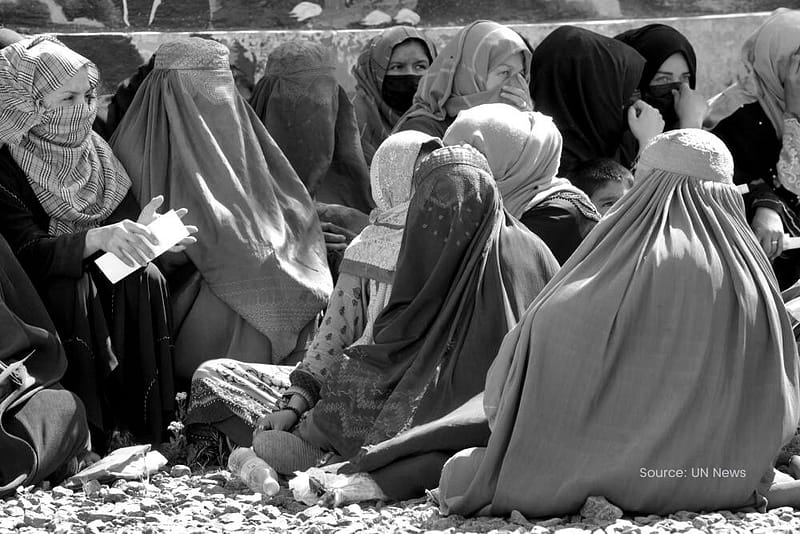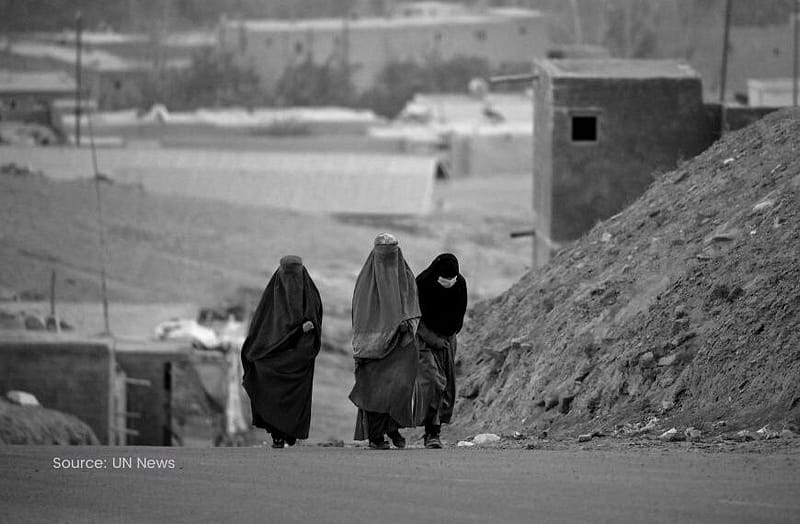 Imposed Policies Through Intimidation and Inspection
.
The Taliban banned women from education above primary school and segregated hospitals by gender, treating women only when accompanied by a man. These policies are enforced through intimidation and inspection.
As women and girls continue to be marginalized, they are forced to take desperate measures simply to survive. Families are selling their young girls into marriages to provide food for the remainder of the family. 1 to 2 women commit suicide each day for the lack of opportunity and their mental health.
Afghan Women in The Media
.
Since the Taliban returned to power, Afghan women's voices are being silenced due to gender-based discrimination. 79% of female journalists in Afghanistan said they had been insulted and threatened by Taliban officials. 60% of women working in TV have lost their jobs and those who remain are now forced to cover their faces on air. Many women have left their careers for fear of their lives. Today, only 76 women remain in media, including 39 in journalism.
To help women in Afghanistan, continue sharing Afghan women's stories, and bring their voices to the forefront. Become familiar with Malala Fund and other organizations working to provide humanitarian aid and support services to vulnerable Afghan women.
"Taliban policies have rapidly turned many women and girls into virtual prisoners in their homes, depriving the country of one of its most precious resources, the skills, and the talents of the female half of the population."
– Heather Barr, Associate Women's Rights Director at Human Rights Watch
Watch films related to this topic
Alone Against The Taliban: Brave Female Reporter in Afghanistan.
Oppression of Hazara in Afghanistan.
Make a Real Impact With This Quiz
.
When you take this (very quick) 3-question quiz, an anonymous donor donates $2.50 on your behalf. Every 7 people taking this quiz funds a healthy meal for our Girls' Voices Now participants.