Peace Agreements: More Likely When Women Are Included in Negotiations
.
Evidence shows that when women are included in negotiations, peace agreements are more likely to be reached and sustained. Nada Aswad, Suzan Hemmi, and Amal Kabashi are three women who promote peace worldwide.
Women are among those most impacted by conflict and most likely to remain excluded from participating in peace negotiations. However, some women have defied these odds, here are women who promote peace worldwide. (Source: UN Women)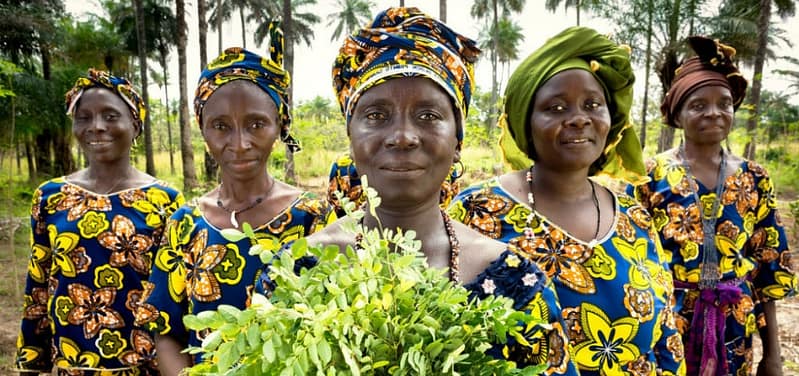 Uniting Leaders in Syria
.
Nada Aswad is a member of the Syrian Women Advisory Board (WAB). She promotes women's participation in peace processes beyond Syria and has been asking the international community to allow everyone in the peace conversation. (Source: UN Women)
Advocating Peace in Libya.
Suzan Hemmi works for the Libyan Network for Supporting and Empowering Women. She oversees the Women's Support Unit at the High National Elections Commission. Hemmi is an advocate for the right of women to be at the peace table and to occupy positions of power in Libya. (Source: UN Women)
Women Leadership in Iraq
.
Amal Kabashi is the executive director at Iraq's Women's Network. She successfully advocated for the inclusion of Iraqi women in the creation of the constitution, in peacebuilding, and in the democratic transformation of the country. (Source: UN Women)
"

It is important that female political leaders from different parties come together to discuss and reach consensus on specific policies so they can keep focusing on the bigger picture — to build peace together.

"
— Nada Aswad,
Member of the Syrian Women Advisory Board (WAB)
Watch films related to this topic
Make a Real Impact With This Quiz
.
When you take this (very quick) 3-question quiz, an anonymous donor donates $2.50 on your behalf. Every 7 people taking this quiz funds a healthy meal for our Girls' Voices Now participants.