Iran's "Women Revolution" in Quotes
.
Women across Iran have been protesting the country's repressive regime for over a month. Protests were prompted by the death of 22-year-old Mahsa Amini after she was detained for not properly wearing her hijab.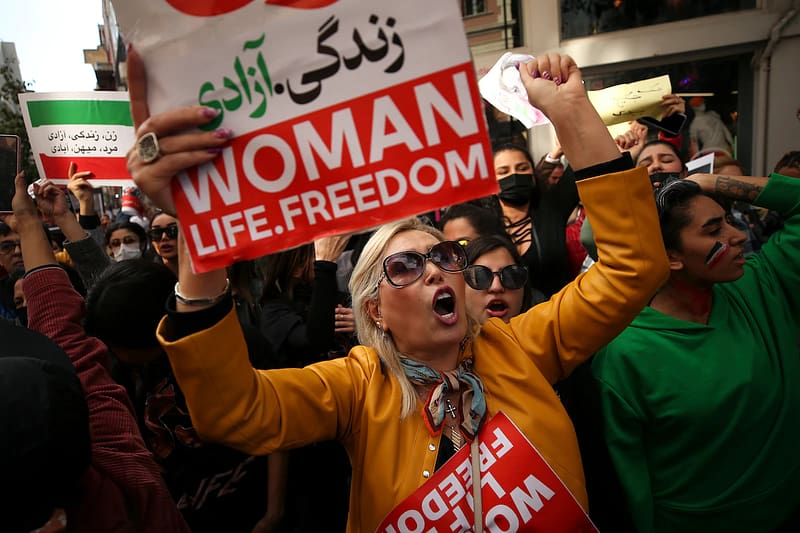 "

We don't have one leader. The beauty and strength of our movement is that every single one of us here is a leader.

"
— Golshan, Women's Rights Activist in Iran
(source: New York Times)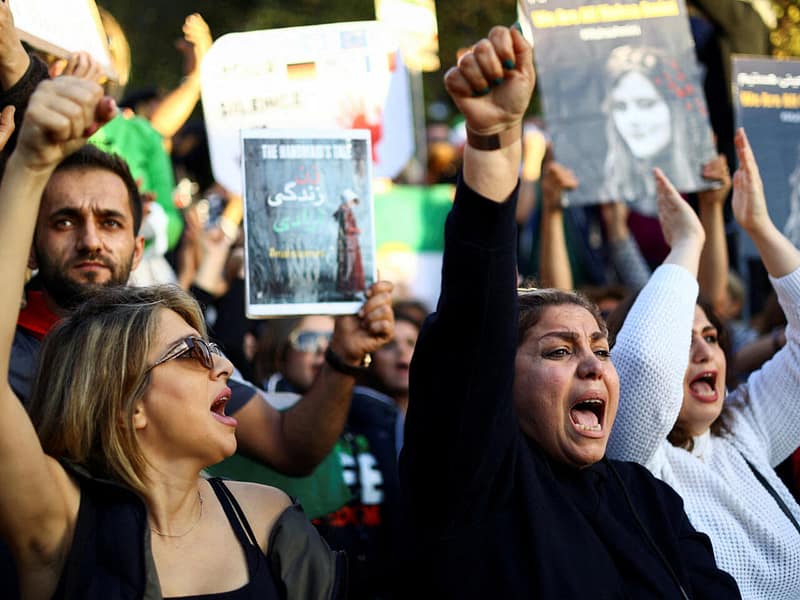 "

The hijab was just the spark. It has always been about basic human rights.

"
— Fawaz (not his real name), Protestor in Tehran
"

Iranian women have bravely protested Iran's discriminatory hijab laws before, this is not the end of that story.

"
— Behnam ben Taleblu,
Senior Fellow at the Foundation for Defense of Democracies
(source: CNBC)
"

This is not a protest anymore, this is a revolution, in Iran. And the people of the world have to see it.

"
— Shakib Lolo, Iranian Protestor Living in the Netherlands
(source: NPR)
"

We're seeing the [young] women of Iran taking charge, they are galvanizing the entire country, and the men are with them.

"
— Firuzeh Mahmoudi,
Executive Director of the Non-Profit United for Iran
(source: The New Arab)
"

The

fight for women's freedom

in Iran isn't just

about the hijab

but ultimately,

a woman's ability to choose

.

"
— Shahed Ezaydi,
Writer and Editor for The New Arab
Watch films related to this topic
Make a Real Impact With This Quiz
.
When you take this (very quick) 3-question quiz, an anonymous donor donates $2.50 on your behalf. Every 7 people taking this quiz funds a healthy meal for our Girls' Voices Now participants.