Indigenous Women in Guyana Fight Against Climate Change
.
A small group of Indigenous women in northern Guyana have joined the fight against climate change.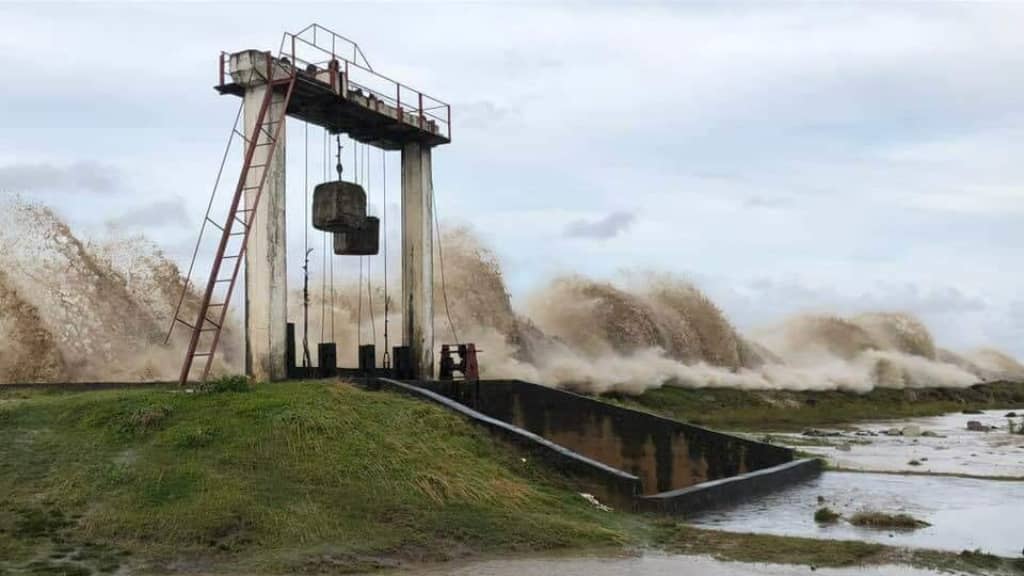 Women-Led Climate Protection
.
A small group of Indigenous women in northern Guyana have joined the fight against climate change in this South American country where 90% of the population lives below sea level.
Source: AP News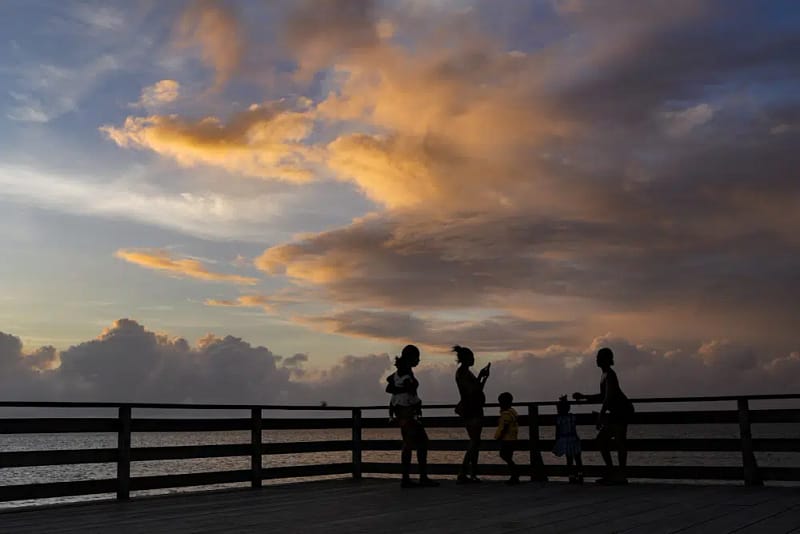 Indigenous Peoples of Guyana
.
Guyana is home to nine distinct Indigenous peoples, also known as Amerindians: Lokono (Arawak), Akawaio (Kapon), Arecuna (Pemon), Macusi, Warrau, Wapisiana, Wai Wai, Patamona and Kalina (Carib). They live predominantly in the coastal forests, tropical forests and savannahs of Guyana.
Source: Cultural Survival
The women's work is key for Guyana, a small nation the size of Britain whose coastal plains lie an average of 6 feet below sea level. The coastline depends on a centuries-old sea defense system created by the colonial-era Dutch, including a 280-mile seawall that requires dozens of workers who set alarms night and day to manually open and close sluice gates preventing the Atlantic Ocean from flooding Guyana.
Source: AP News
By the mid-1990s, the Inter-American Development Bank cautioned that the impact of rising sea levels and intensified storm surges in Guyana would be among the greatest in the world, exposing 100% of the country's coastal agriculture and 66.4% of coastal urban areas to flooding and coastal erosion.
Source: AP News
This is a crucial moment: Guyana is in the midst of an oil boom expected to make it the world's fourth-largest offshore oil producer, raising concerns about potential oil spills and the oil's contribution to the same climate change that threatens its existence.
Source: AP News
Lack of Presidential Support
.
Guyana Vice President Bharrat Jagdeo, who helped launch a 2009 low-carbon development strategy during his presidency and has long led the fight to protect the country's forests and mangroves, dismissed environmental concerns tied to oil production and greenhouse gas emissions, calling the oil production a "little operation" and criticism from environmentalists "nonsense."
Source: AP News
By the end of the year, the women hope to collect data on how much carbon the coastal ecosystems around their villages are storing, nudging the government to create policies and programs to protect critical areas.
Source: AP News
"You can talk about conservation until the cows go home, but if people aren't an integral part, it isn't going to work."
–Annette Arjoon-Martins
Guyanese woman & head of Guyana's Marine Conservation Society
Watch films related to this topic
Stay Informed with our Newsletter
.
Receive exclusive invitations to our programs; free films to watch from free film collection Voices For Change; news about gender equality around the world; and access to our partners' programs.