Women Politicians in Uganda Stand Up to Online Abuse
.
From hate speech to physical threats, these women politicians in Uganda boldly fight against the alarming reality of online abuse.
Online Abuse to Discourage Women in Politics
.
Women politicians in Uganda recently shared various forms of online harassment they're subjected to, including hate speech, threats, and demeaning comments. This abuse not only affects mental well-being, it creates an environment that discourages women from actively participating in politics.
Source: CNN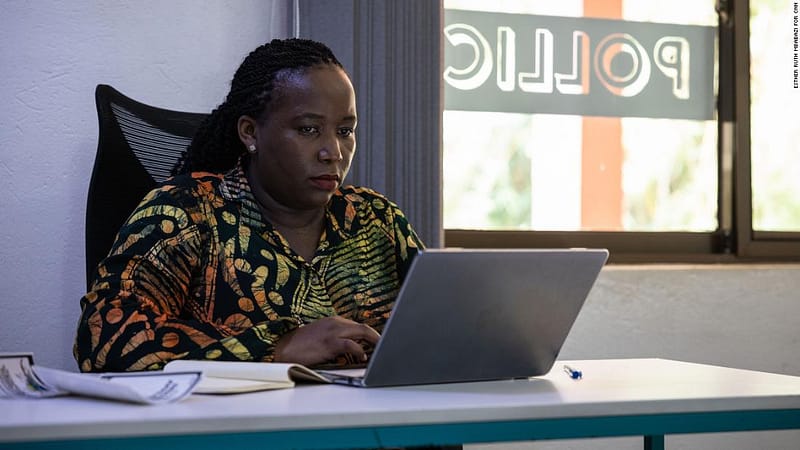 Since becoming the Deputy Mayor of Kampala, Doreen Nyanjura says she faces the now-standard challenges of being a woman in politics: in addition to the tweets of support or derision that most politicians on social media have become accustomed to, she also receives tweets of misogynistic mockery.
Source: CNN
When Olive Namazzi decided to go into politics, she believed she would have a rewarding public life. But the Kampala City Council member quickly realized that stepping into the political arena as a woman—and one with a disability—would kick off a campaign of cyberbullying that would last for more than a decade.
Source: CNN
Recent surveys in Uganda revealed how common it is for women to be targeted online. The research found that one in three (32.8%) women between the ages of 18 and 65 surveyed in Uganda said they have experienced gender-based online violence. A 2021 study found that this increased among women leaders and high-profile women, with 50% experiencing trolling.
Source: CNN
Experts and activists in the country say that better-targeted protections are needed to ensure women stay vocal and visible in Ugandan politics and feel confident sharing their work and views as much as men in the same positions of power.
Source: CNN
Multiple organizations are working with Uganda's women politicians to achieve what they say the laws in place are failing to accomplish, including the Women of Uganda Network (WOUGNET), a Non-Governmental Organization that promotes the use of technology among women, girls, and women's rights organizations.
Source: CNN
"I was determined to be a politician against the odds of any kind of intimidation…Rather than cower to the bullying, I have chosen to stay on and attack them right back."
—Olive Namazzi, Kampala City Council



Watch films related to this topic
30%: Women and Politics in Sierra Leone
The Women Who Were Never There
Stay Informed with our Newsletter
.
Receive exclusive invitations to our programs; free films to watch from free film collection Voices For Change; news about gender equality around the world; and access to our partners' programs.